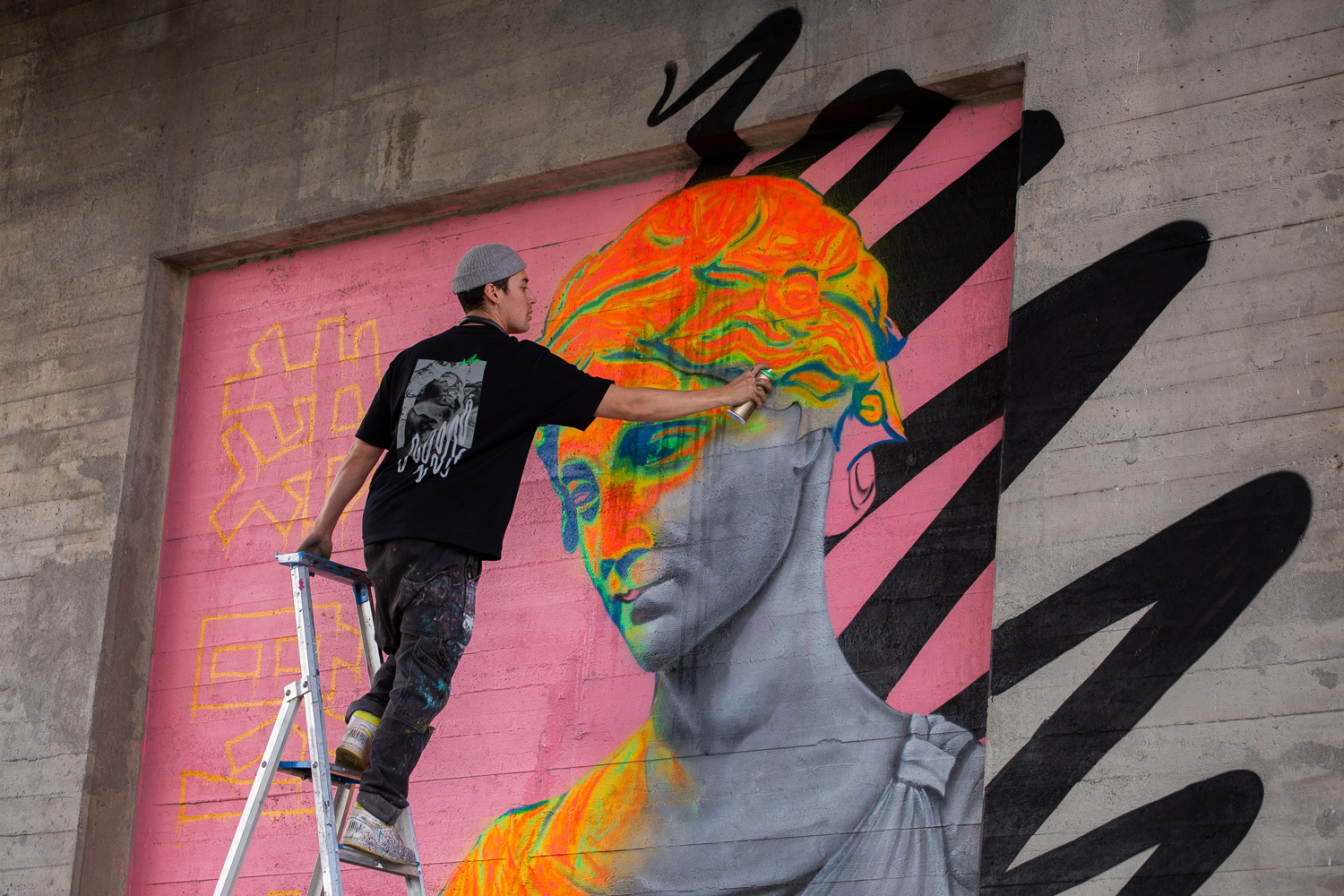 Sandvika-lykke gatekunstfest
---
---
Artists: Various

Client: Bærum kommune

Produced by: Street Art Oslo

Financed by: Bærum kommune, Bonava

Duration: August - September 2021
---
---
NO: Sandvika-lykke gatekunstfest, produsert av Street Art Oslo, drevet av Bærum kommune, er en feiring av gatekunst som tar sikte på å gi publikum muligheten til å engasjere seg med kunst på en trygg og tilgjengelig måte under pandemien, i tillegg til å styrke lokal identitet og samfunnsstolthet.

Førsteårets pilotprosjekt sammenfaller med Sandvika Byfest (27.-29. August), med live-painting, workshops og guidede turer som vil finne sted i løpet av festival-helgen.

Lokale og regionale kunstnere som representerer spekteret av gatekunst inviteres til å produsere kunstverk som spenner fra veggmalerier til småskala inngrep, og alt i mellom (for eksempel sjablonger, paste-ups, graffiti etc.).

Vi tilbyr også formidlingsaktiviteter, som workshops for ungdom (presentert i samarbeid med Bonava), og guidede turer som tar deg forbi både ny og eksisterende gatekunst og graffiti i Sandvika.


EN: Produced by Street Art Oslo in collaboration with Bærum municipality, Sandvika-lykke gatekunstfest is a celebration of street art that aims to give the public the opportunity to engage with art in a safe and accessible way during the pandemic era, in addition to strengthening local identity and civic pride.

The first year pilot project coincides with Sandvika Byfest (27-29 August) with live-painting, workshops and guided tours taking place across the festival weekend.

Local and regional artists representing the spectrum of street art are invited to produce artworks that range from murals to small-scale interventions, and everything in-between (such as stencils, paste-ups, graffiti etc.).

Dissemination activities including workshops for youths (presented in collaboration with Bonava) and guided tours of new and existing street art and graffiti in Sandvika are also offered.